Reza Rashidian
Real Estate Broker
Reza Rashidian inc.
About
---
THE EXPERT REAL ESTATE

Dear Customer,Proud to have you among our vast clientele, I would like to offer you my services in real estate.

Services guaranteed to meet your high expectations! Results-oriented.

My strengths are professionalism and negotiation. My clients can rely on my availability and my commitment to them. It would be a pleasure to offer you my services as well as my extensive experience in sales be it residential or commercial property.For the purchase or sale of your property, send me your contact information and it would be a pleasure to get in touch with you.

My expertise is exhaustive and I take full responsibility for every detail involved including:
Evaluation and pricing
Listing and marketing
Advertising Negotiations (sale or purchase)
Municipal Laws
Inspection
Hidden Defects
Certificate of Location
Houses & Condominium
Financing
Notaries
Environmental Tests And much more…

REZA RASHIDIAN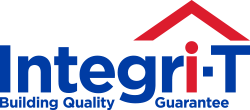 The key to solving latent (hidden) defects.
The Integri-T plan is a guarantee offered to buyers and sellers who want peace of mind in the event of latent defects. This unique coverage exclusive to RE/MAX provides financial protection to buyers and sellers in case of a claim.
Learn more